Eight Chinese Characters 八字
Convert your Birth Year, Month, Day, Hour into
Eight Chinese Characters 八字 in lunar calendar,



Heavenly Stem 天干, Earthly Branch 地支, Chinese zodiac animals
used in Feng Shui, Horoscope, Matchmaking, and Fortune Telling
---
Chinese vocabulary with English keywords
A B C D E F G H I J K L M
N O P Q R S T U V W Y Z
chance
a possibility of something happening
see another keyword link: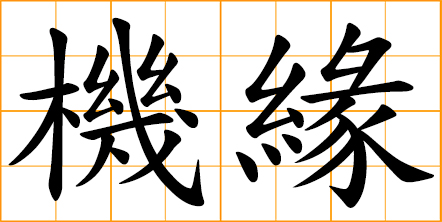 good luck
lucky chance
serendipity
chance and opportunity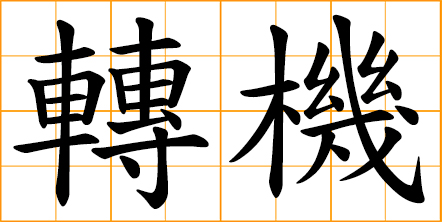 good chance
turning point
a favorable turn
(from bad to good)

Crisis is Opportunity.
A Crisis is a chance.
The crisis is the turning point.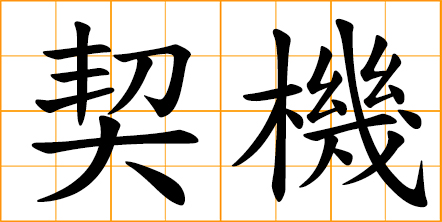 great chance
right opportunity
favorable juncture
critical point of time

seize a chance
waiting for an opportunity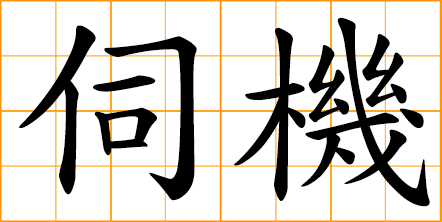 await an opportunity
wait for the right time
watch for one's chance
wait patiently until one's chance comes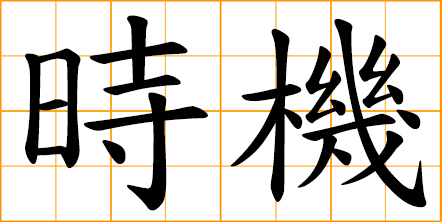 timing
chance
opportunity
opportune moment
suitable and right time

good chance
an excellent chance
to do or get something

godsend opportunity
heaven-sent chance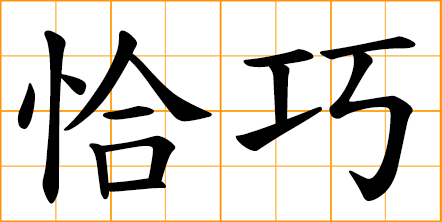 fortuitously
coincidence
chance upon
coinciding luckily
just at the time of


try one's luck
take a chance
depend upon luck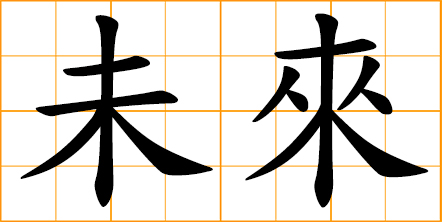 future
in the future
the chance of continuing
success or existence for something

serendipity
good karma
virtuous karma
the occurrence and development of events
by chance in a happy or beneficial way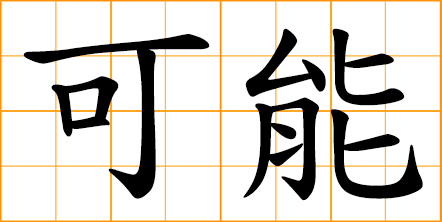 possible
likely
maybe
probable
likely to happen

favorable
beneficial
profitable
advantageous
yielding profit or financial gain
favorable circumstances that
increase the chances of success or effectiveness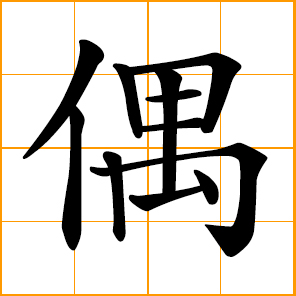 by chance
coincidentally
occasionally

fortuitous
occasionally
unexpectedly
happening by chance

come across
meet by chance
accidentally meeting

chance encounter
bump into somebody

coincidence
fortuitous
happening by chance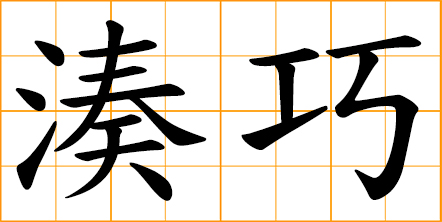 fortuitously
coincidentally
by chance
happened to be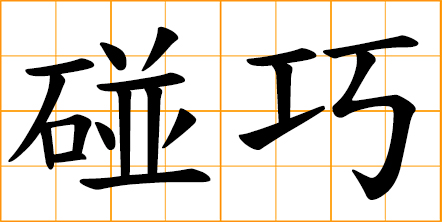 happen to
by chance
by coincidence
occurring by chance

draw lots
cast lots
making a chance decision by using lots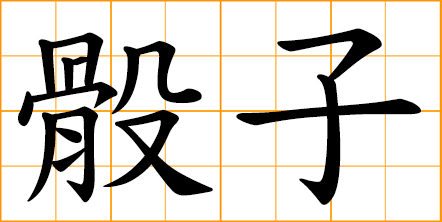 dice for gambling
---
1-character Chinese Words Collection
traditional/classical Chinese symbols
which are good for Chinese art design ideas
---
2-character Chinese Words Collection
traditional/classical 2-character words
which are good for Chinese art design ideas
---
Chinese Surnames, Family Names
Spelling based on standard Mandarin or Cantonese
---
Chinese Porverbs Collection
collection of modern and classic Chinese mottos and proverbs
---
Chinese words/symbols for
Love, Passion, Affection, Sentiment
---
Man, Male, Father, Boy, Borther
---
Woman, Female, Mother, Girl, Sister
---
Chinese words for Kung Fu, Martial Arts
---
Chinese words for Animals, Beasts, Pets
---
Chinese words for Birds, Wings, Flying
---
Chinese words for Food, Cooking, Eating
---
Chinese words for Fantasy, Legend, Mystery
---