Eight Chinese Characters 八字
Convert your Birth Year, Month, Day, Hour into
Eight Chinese Characters 八字 in lunar calendar,



Heavenly Stem 天干, Earthly Branch 地支, Chinese zodiac animals
used in Feng Shui, Horoscope, Matchmaking, and Fortune Telling
---
Chinese vocabulary with English keywords
A B C D E F G H I J K L M
N O P Q R S T U V W Y Z
content, contented
to satisfy someone;
a state of satisfaction
see another keyword link:

satisfied and happy
happy and contented
pleasant and contented
have found one's inner peace
happy and pleased with oneself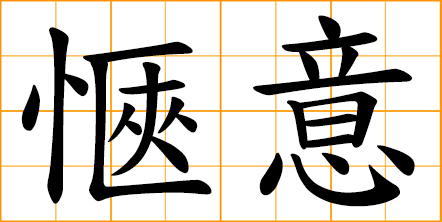 agreeably
pleased and satisfied
easy and comfortable
pleasantly content
with enjoyment and pleasure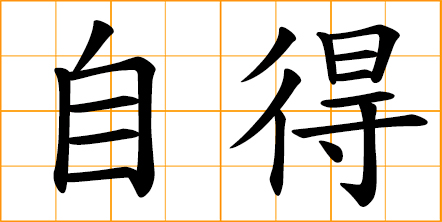 contented
self-satisfied
self-contented
find joy in one's life
content with one's lot
feel satisfied with oneself

contentment
gratefulness
happiness and satisfaction
content with what one has had

Contentment brings happiness.
Happiness consists in contentment.
He who is contented is always happy.


satisfied heartily
perfectly contented
euphoric and contented
contented wholeheartedly

satisfy
satisfied
content
fulfilling
satisfaction
gratification

gratified
pleased
contented
right enough
satisfactory

utmost satisfaction
happy and contented
in accord with one's wishes
have something as one wishes
very gratifying and satisfactory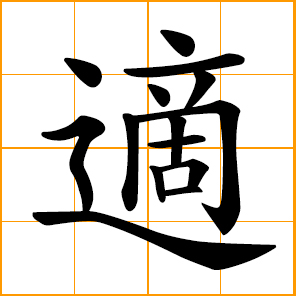 fitting, suitable
adequate, opportune, optimum
comfortable, contented, satisfied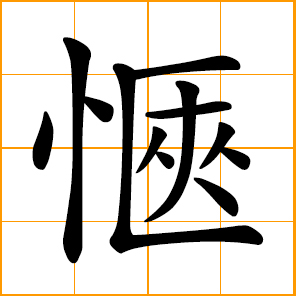 cheerful
content, satisfied
suitable, appropriate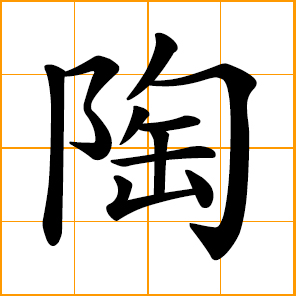 contented, happy
to cultivate, nurture, educate

quiet
restful
peaceful
contented
tranquil
tranquility
undisturbed
having peace of mind

do as one pleases
as much as one likes
revel to one's content
give free rein to passion
indulge oneself in passion

indulge oneself
content one's heart
set oneself free
enjoy the pleasure of

chi chat
talk freely
pleasant conversation
talk freely and to heart's content
---
1-character Chinese Words Collection
traditional/classical Chinese symbols
which are good for Chinese art design ideas
---
2-character Chinese Words Collection
traditional/classical 2-character words
which are good for Chinese art design ideas
---
Chinese Surnames, Family Names
Spelling based on standard Mandarin or Cantonese
---
Chinese Porverbs Collection
collection of modern and classic Chinese mottos and proverbs
---
Chinese words/symbols for
Love, Passion, Affection, Sentiment
---
Man, Male, Father, Boy, Borther
---
Woman, Female, Mother, Girl, Sister
---
Chinese words for Kung Fu, Martial Arts
---
Chinese words for Animals, Beasts, Pets
---
Chinese words for Birds, Wings, Flying
---
Chinese words for Food, Cooking, Eating
---
Chinese words for Fantasy, Legend, Mystery
---