Eight Chinese Characters 八字
Convert your Birth Year, Month, Day, Hour into
Eight Chinese Characters 八字 in lunar calendar,



Heavenly Stem 天干, Earthly Branch 地支, Chinese zodiac animals
used in Feng Shui, Horoscope, Matchmaking, and Fortune Telling
---
Chinese vocabulary with English keywords
A B C D E F G H I J K L M
N O P Q R S T U V W Y Z
endurance
the ability to keep doing something
difficult, unpleasant, or painful for a long time
see another keyword link: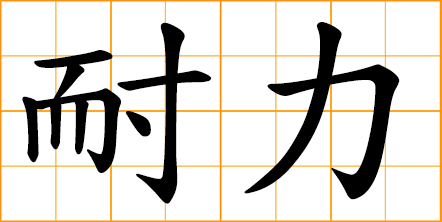 endurance
durability
staying power

to trek
to trudge
arduous trek
long journey on foot
travel over land and water
go on a long arduous journey, typically on foot

lasting
durable
enduring
last for a long time


endurance
durability
persistence
sustaining power

marathon
a long-distance running race

long-distance running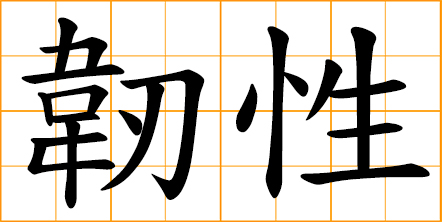 endurance
resilience
staying power

tough and tensile
firm and tenacious
sturdy and durable
tenacious and strong

fortitudinous
bravery and enduring
steadfast and persevering
persevering and determined

to endure
to tolerate
endurance
tolerance
forbearance

steel oneself
temper oneself
self-discipline
training with endurance


never give up


the burden is heavy and the road is long
bear heavy responsibilities through a long struggle


What doesn't kill you makes you stronger.
When the going gets tough, the tough get going.

Only the Strong Survives.
---
1-character Chinese Words Collection
traditional/classical Chinese symbols
which are good for Chinese art design ideas
---
2-character Chinese Words Collection
traditional/classical 2-character words
which are good for Chinese art design ideas
---
Chinese Surnames, Family Names
Spelling based on standard Mandarin or Cantonese
---
Chinese Porverbs Collection
collection of modern and classic Chinese mottos and proverbs
---
Chinese words/symbols for
Love, Passion, Affection, Sentiment
---
Man, Male, Father, Boy, Borther
---
Woman, Female, Mother, Girl, Sister
---
Chinese words for Kung Fu, Martial Arts
---
Chinese words for Animals, Beasts, Pets
---
Chinese words for Birds, Wings, Flying
---
Chinese words for Food, Cooking, Eating
---
Chinese words for Fantasy, Legend, Mystery
---