Traditional and classic Chinese calligraphic symbols, words, idioms and proverbs for your art design. Created by
Andres Leo
since 2001.

Search Chinese symbols/words through this site:


List of all related Chinese words in English keywords:


If you could not find any Chinese words/phrases for your art design
Please contact with Andres Leo, he will try his best to translate and create a proper version for you.
The standard version is PNG transparent background format, with serval calligraphic fonts for art design.
The special service fee is $10 for one phrase, Please contact Andres Leo: taigoan@gmail.com
---
extreme
(multi-character Chinese words)
reaching a high or the highest degree; very great;
either of two abstract things that are as different from each other as possible
extreme (see 1-character Chinese symbols)
see another keyword links:
extremely

ultimate
supreme
paramount
most extreme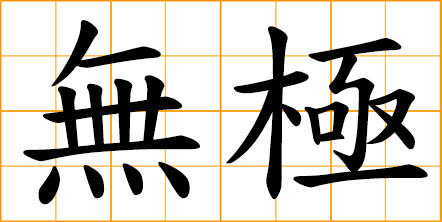 immense
without limits
extremely great

maximum
utmost limit
extremity of

bliss
ecstasy
extreme happiness
delighted with ecstasy

highest happiness
extreme happiness

extreme sorrow turns to joy
Things at the worst will mend.
out of the depth of misfortune comes bliss
After extreme bad luck, comes good luck.

super
super class
extremely good

vast
immense
extensive
great many
huge quantities

lofty
noble
sublime
eminent
exalted in rank, dignity
extreme or unparalleled