Chinese-Word.com
Search words, phrases, mp3, video lessons from this site:














Fortune | Spring | Forever | Faith | Righteousness | Brave | Wise | True | Love | Peace | Virtue | Morality
Subscribe Andres Leo's Newsletter!
Chinese vocabulary with English keywords
A B C D E F G H I J K L M
N O P Q R S T U V W Y Z
firm
having a solid, almost unyielding surface or structure
see another keyword link: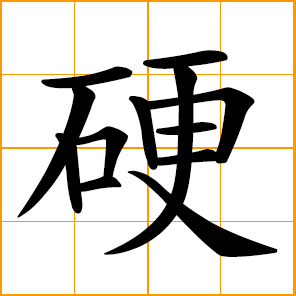 hard, firm, stiff
strong, sturdy, tough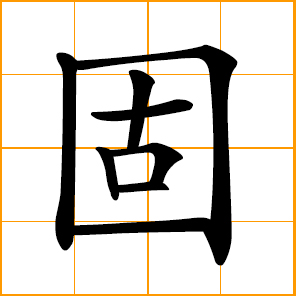 firm, hard, solid
strong, sturdy
make firm
make strong

to solidify
to strengthen
to consolidate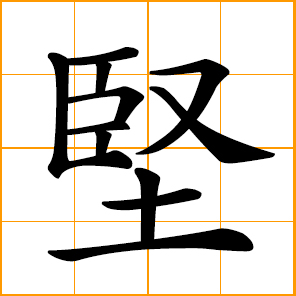 hard
sturdy
unwavering
solid and firm
strong and durable

perseverance
determined, firm, resolute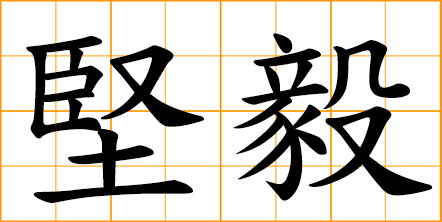 perseverant
perseverance
firm and persistent
fortitude and dedication
with unswerving determination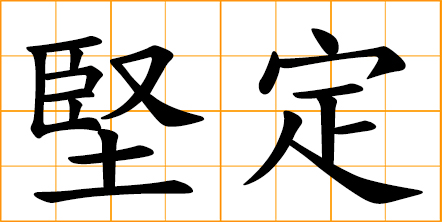 firm and determined
resolute and steadfast
stand firm in position
steady and unswerving
dutifully firm and unwavering

believe firmly
firmly convinced
unwavering faith
have absolute faith

tough and tensile
firm and tenacious
sturdy and durable
tenacious and strong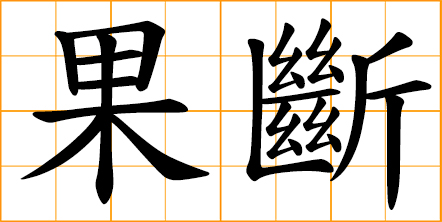 resolute
decisive
determined
firm and purposeful
decision with courage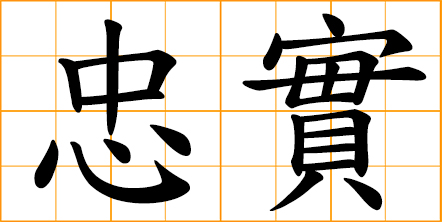 faithful
loyal
truthful
true-hearted
unswerving adherence
firm and constant support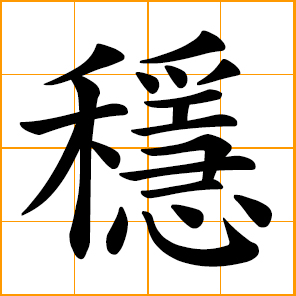 stable, steady
firm, sure, secure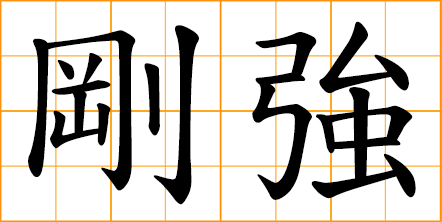 fortitude
unyielding
firm and resolute
tough and strong
courage in adversity

upright and outspoken
firm and straightforward


One can be strong if he has no selfish desires.
Having no desire is firm and uncompromising.
---
1-character Chinese Words Collection
traditional/classical Chinese symbols
which are good for Chinese art design ideas
---
2-character Chinese Words Collection
traditional/classical 2-character words
which are good for Chinese art design ideas
---
Chinese Surnames, Family Names
Spelling based on standard Mandarin or Cantonese
---
Chinese Porverbs Collection
collection of modern and classic Chinese mottos and proverbs
---
Chinese words/symbols for
Love, Passion, Affection, Sentiment
---
Man, Male, Father, Boy, Borther
---
Woman, Female, Mother, Girl, Sister
---
Chinese words for Kung Fu, Martial Arts
---
Chinese words for Animals, Beasts, Pets
---
Chinese words for Birds, Wings, Flying
---
Chinese words for Food, Cooking, Eating
---
Chinese words for Fantasy, Legend, Mystery