Eight Chinese Characters 八字
Convert your Birth Year, Month, Day, Hour into
Eight Chinese Characters 八字 in lunar calendar,



Heavenly Stem 天干, Earthly Branch 地支, Chinese zodiac animals
used in Feng Shui, Horoscope, Matchmaking, and Fortune Telling
---
Chinese vocabulary with English keywords
A B C D E F G H I J K L M
N O P Q R S T U V W Y Z
journey
an act of travelling from one place to another
see another keyword link:

traveler
a person who is traveling
one who lives far away from home


A thousand miles begins with a single step.

journey
distance
stage of a journey

take the road
set out on a journey
start off for a journey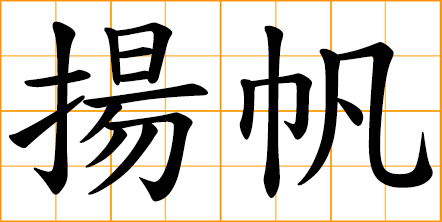 set sail
hoist up the sails
sailing to a voyage

to conquer
go on an expedition
go on a long journey

road, way, journey

homeward journey
one's way home
journey back home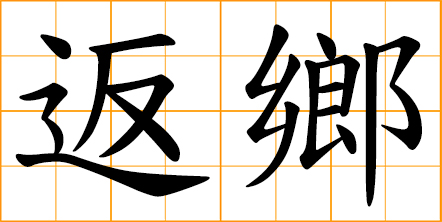 homeward
journey towards home
return to one's home town

to trek
to trudge
arduous trek
long journey on foot
travel over land and water

traveling faraway
go on a long journey
journey to a distant place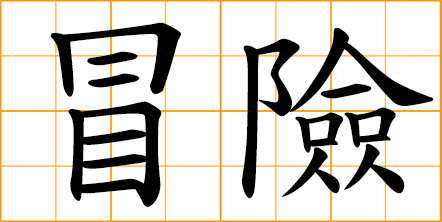 to venture
to adventure
risky journey
daring experience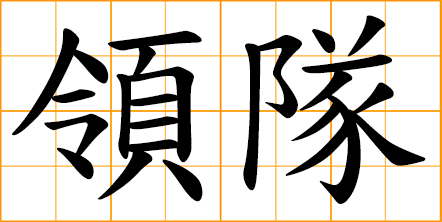 team leader
leader of a team
tour leader, tour conductor

travelogue
travel notes
journey, travels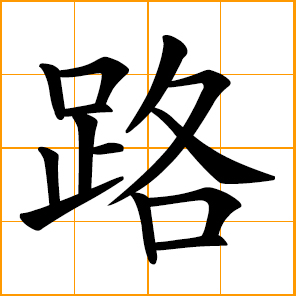 road, route
path, way
a journey

route
way
path
course
itinerary
planned route
track of journey

Bon Voyage
Have a Nice Trip.
Have a Pleasant Journey!


destination

pilgrimage
a long journey made to some sacred place
as an act of religious devotion

a memorable trip
It's been a worthwhile trip.
The trip is not a waste of time.
The trip has been well worthwhile.
The journey has not been made in vain.


road of no return
a bittersweet life
---
1-character Chinese Words Collection
traditional/classical Chinese symbols
which are good for Chinese art design ideas
---
2-character Chinese Words Collection
traditional/classical 2-character words
which are good for Chinese art design ideas
---
Chinese Surnames, Family Names
Spelling based on standard Mandarin or Cantonese
---
Chinese Porverbs Collection
collection of modern and classic Chinese mottos and proverbs
---
Chinese words/symbols for
Love, Passion, Affection, Sentiment
---
Man, Male, Father, Boy, Borther
---
Woman, Female, Mother, Girl, Sister
---
Chinese words for Kung Fu, Martial Arts
---
Chinese words for Animals, Beasts, Pets
---
Chinese words for Birds, Wings, Flying
---
Chinese words for Food, Cooking, Eating
---
Chinese words for Fantasy, Legend, Mystery
---