Eight Chinese Characters 八字
Convert your Birth Year, Month, Day, Hour into
Eight Chinese Characters 八字 in lunar calendar,



Heavenly Stem 天干, Earthly Branch 地支, Chinese zodiac animals
used in Feng Shui, Horoscope, Matchmaking, and Fortune Telling
---
Chinese vocabulary with English keywords
A B C D E F G H I J K L M
N O P Q R S T U V W Y Z
perfect
as good as it is possible to be;
having all the required or desirable elements, qualities
see another keyword link: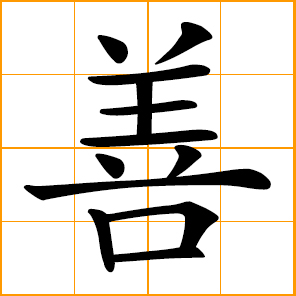 to improve
to perfect
virtuous, virtue righteousness, satisfactory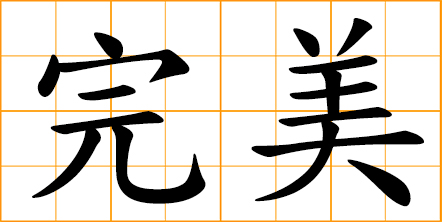 perfect

happy and sweet
perfectly satisfactory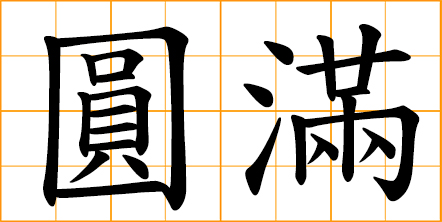 complete
satisfactory
come to perfection
perfect and successful
end in a satisfactory way
bring to a successful close


satisfied heartily
perfectly contented
euphoric and contented
contented wholeheartedly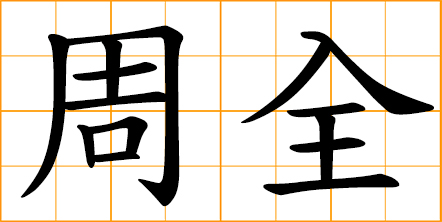 prepared thoroughly
considered thoroughly
complete and perfect
thorough and comprehensive
satisfactory to every detail

acme of perfection
satisfactory and perfect
perfect in every respect

perfectly satisfactory
good and beautiful perfectly

ideal
perfect
optimum
wishful thought


to idealize
idealization
romanticize

model
paragon
perfect example
model of excellence

man of virtue
perfect and true gentleman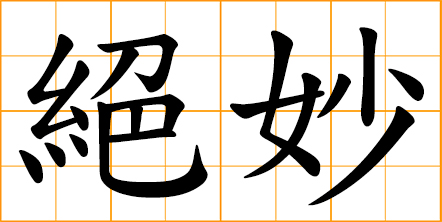 marvelous
extremely clever
ingeniously perfect


a perfect couple
match made in heaven


eternal harmony in marriage
lifelong happiness and perfect harmony


Practice makes perfect.
Skill comes by exercise.
Dexterity comes by experience.

utmost perfection
acme of perfection
reach utmost perfection

next to perfection
excellent and perfect
reach a very high level
(metaphorical writing)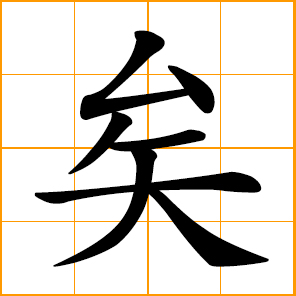 a function word expressing perfect tense
---
1-character Chinese Words Collection
traditional/classical Chinese symbols
which are good for Chinese art design ideas
---
2-character Chinese Words Collection
traditional/classical 2-character words
which are good for Chinese art design ideas
---
Chinese Surnames, Family Names
Spelling based on standard Mandarin or Cantonese
---
Chinese Porverbs Collection
collection of modern and classic Chinese mottos and proverbs
---
Chinese words/symbols for
Love, Passion, Affection, Sentiment
---
Man, Male, Father, Boy, Borther
---
Woman, Female, Mother, Girl, Sister
---
Chinese words for Kung Fu, Martial Arts
---
Chinese words for Animals, Beasts, Pets
---
Chinese words for Birds, Wings, Flying
---
Chinese words for Food, Cooking, Eating
---
Chinese words for Fantasy, Legend, Mystery
---