Eight Chinese Characters 八字
Convert your Birth Year, Month, Day, Hour into
Eight Chinese Characters 八字 in lunar calendar,



Heavenly Stem 天干, Earthly Branch 地支, Chinese zodiac animals
used in Feng Shui, Horoscope, Matchmaking, and Fortune Telling
---
Chinese vocabulary with English keywords
A B C D E F G H I J K L M
N O P Q R S T U V W Y Z
playful
funny and not serious;
wanting to have a good time and not feeling serious
see another keyword link:

naughty
mischievous
playful
elfish
impish
kittenish

elfish
naughty
mischievous
charmingly mischievous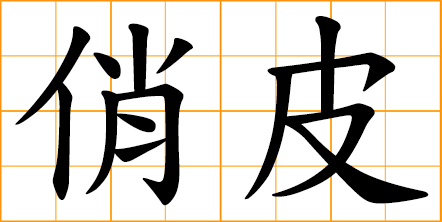 rakish
smart and witty
pretty and playful
dashing and jaunty
lively and delightful

to flirt
to tease
attempt to provoke
a person or animal in a playful way

elegant demeanor
amorous appearance
flirtatious expressions
playful sexual attraction

charming and graceful
fascinating and charming
various elegant demeanor
every playful sexual attraction
all different kinds of flirtatious expressions

playfulness
childishness
childish heart
childlike innocence

prank
practical joke
mischievous act
childish mischief
play a mischievous trick
or practical joke on someone

Treat life as merely playing games.
Keep a playful attitude towards life.
Play through life like a descended celestial being.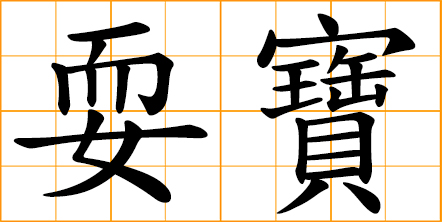 whimsy
clowning around
behave funnily
fanciful behavior
act like a clown
---
1-character Chinese Words Collection
traditional/classical Chinese symbols
which are good for Chinese art design ideas
---
2-character Chinese Words Collection
traditional/classical 2-character words
which are good for Chinese art design ideas
---
Chinese Surnames, Family Names
Spelling based on standard Mandarin or Cantonese
---
Chinese Porverbs Collection
collection of modern and classic Chinese mottos and proverbs
---
Chinese words/symbols for
Love, Passion, Affection, Sentiment
---
Man, Male, Father, Boy, Borther
---
Woman, Female, Mother, Girl, Sister
---
Chinese words for Kung Fu, Martial Arts
---
Chinese words for Animals, Beasts, Pets
---
Chinese words for Birds, Wings, Flying
---
Chinese words for Food, Cooking, Eating
---
Chinese words for Fantasy, Legend, Mystery
---