Chinese-Word.com
Search words, phrases, mp3, video lessons from this site:













Fortune | Spring | Forever | Faith | Righteousness | Brave | Wise | True | Love | Peace | Virtue
Follow Andres Leo's Newsletter
Chinese vocabulary with English keywords
A B C D E F G H I J K L M
N O P Q R S T U V W Y Z
practice
doing something regularly in order to
be able to do it better
the customary, habitual, or expected
procedure or way of doing of something
see another keyword link:

to practice, drill
to train, exercise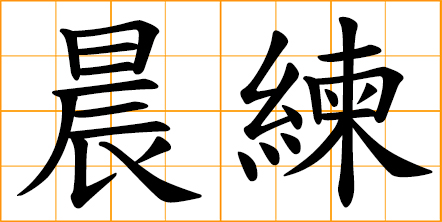 morning exercise
practicing Tai-chi Chuan in the morning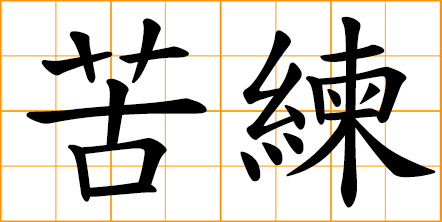 practice hard
exercise diligently

strict training
exercise stringently
practice martial art abidingly

practice Qigong
practice Taoist asceticism
practice internal alchemy in Taoist
cultivate vital energy and immortality

practice martial arts
training in martial arts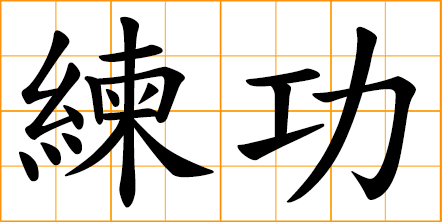 practice one's skill
exercises of kung fu

Dojo
a school or practice hall
where karate, judo, or other martial arts are taught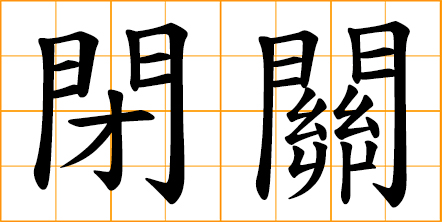 isolate oneself for meditation
seclude oneself for qigong practice

practicing dhyana
comprehending of Zen
practice Zen Buddhist meditation
try to reach comprehension of dhyana

practice and experience
experience and tempering
toughening through experience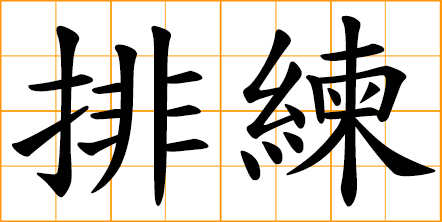 to rehearse
rehearsal
practice for later public performance

to drill
to exercise
instruction in a subject or
physical training that is practiced repeatedly

drill ground
an open area where
military drills are practiced

to learn, study
to practice, review

to perform
to act, play
to drill, practice

very familiar
practiced, skilled


Practice makes perfect.
Skill comes by exercise.
Dexterity comes by experience.

practice moral teachings
practice Buddhist or Taoist rules
cultivate one's spiritual and religious life
cultivate oneself according to a religious doctrine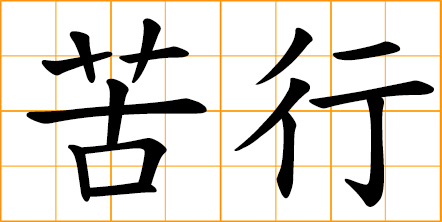 ascetic practice
self-mortification
lead an ascetic life

solid foundation
practice and progress

convention
customary practice
ordinary rule of law
---
1-character Chinese Words Collection
traditional/classical Chinese symbols
which are good for Chinese art design ideas
---
2-character Chinese Words Collection
traditional/classical 2-character words
which are good for Chinese art design ideas
---
Chinese Surnames, Family Names
Spelling based on standard Mandarin or Cantonese
---
Chinese Porverbs Collection
collection of modern and classic Chinese mottos and proverbs
---
Chinese words/symbols for
Love, Passion, Affection, Sentiment
---
Man, Male, Father, Boy, Borther
---
Woman, Female, Mother, Girl, Sister
---
Chinese words for Kung Fu, Martial Arts
---
Chinese words for Animals, Beasts, Pets
---
Chinese words for Birds, Wings, Flying
---
Chinese words for Food, Cooking, Eating
---
Chinese words for Fantasy, Legend, Mystery