Eight Chinese Characters 八字
Convert your Birth Year, Month, Day, Hour into
Eight Chinese Characters 八字 in lunar calendar,



Heavenly Stem 天干, Earthly Branch 地支, Chinese zodiac animals
used in Feng Shui, Horoscope, Matchmaking, and Fortune Telling
---
Chinese vocabulary with English keywords
A B C D E F G H I J K L M
N O P Q R S T U V W Y Z
soft
easy to mould, cut, compress, or fold;
not hard or firm to the touch;
in a quiet or gentle way;
having a pleasing quality involving a subtle effect or contrast
see another keyword link:

soft, supple
gentle, mild
soft and tender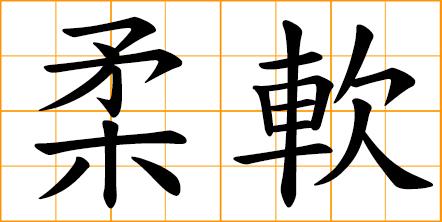 soft
lithe
supple
flexible
easily bent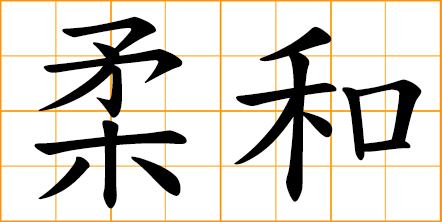 soft
mild
gentle
tender
delicate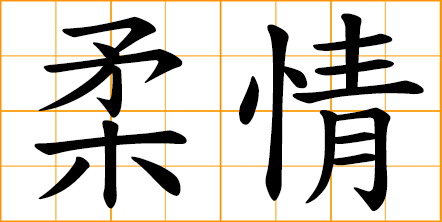 tender feelings
tender passion
tender affection
soft and sentimental

The soft can subdue the hard.
Softness can overcome the hardest.
Soft and subtle approach can disarm a man of hot temper.

use softness to conquer toughness
conquering the unyielding with the yielding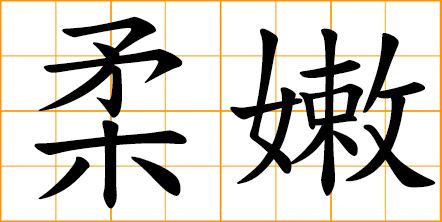 tender and delicate

fair and tender
soft and delicate

silk floss
soft, downy
incessant, continuous, everlasting

lithe and graceful
soft and beautiful
agile and supple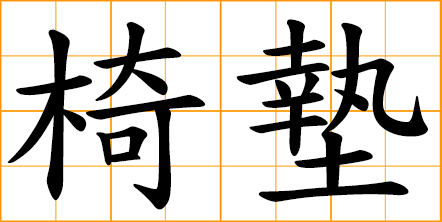 chair cushion
a fabric case filled with soft material,
which you put on a seat to make it more comfortable
---
1-character Chinese Words Collection
traditional/classical Chinese symbols
which are good for Chinese art design ideas
---
2-character Chinese Words Collection
traditional/classical 2-character words
which are good for Chinese art design ideas
---
Chinese Surnames, Family Names
Spelling based on standard Mandarin or Cantonese
---
Chinese Porverbs Collection
collection of modern and classic Chinese mottos and proverbs
---
Chinese words/symbols for
Love, Passion, Affection, Sentiment
---
Man, Male, Father, Boy, Borther
---
Woman, Female, Mother, Girl, Sister
---
Chinese words for Kung Fu, Martial Arts
---
Chinese words for Animals, Beasts, Pets
---
Chinese words for Birds, Wings, Flying
---
Chinese words for Food, Cooking, Eating
---
Chinese words for Fantasy, Legend, Mystery
---