Traditional and classic Chinese calligraphic symbols, words, idioms and proverbs for your art design. Created by
Andres Leo
since 2001.

Search Chinese symbols/words through this site:


List of all related Chinese words in English keywords:


If you could not find any Chinese words/phrases for your art design
Please contact with Andres Leo, he will try his best to translate and create a proper version for you.
The standard version is PNG transparent background format, with serval calligraphic fonts for art design.
The special service fee is $10 for one phrase, Please contact Andres Leo: taigoan@gmail.com
---
again
(multi-character Chinese words)
another time; once more;
returning to a previous position or condition;
in addition to what has already been mentioned
again (see 1-character Chinese symbols)
see another keyword links:
repeat

rise again
return to power
stage a comeback
success after failure
resume former superiority

come again
(Thanks for coming)
(Please) come again next time


See you again.
We'll meet again some day.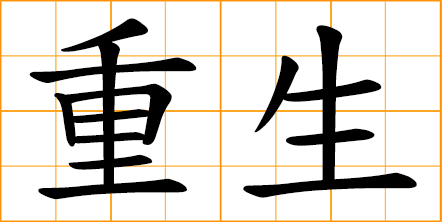 rebirth
born again
new lease of life

to rebuild
to reconstruct
to reestablish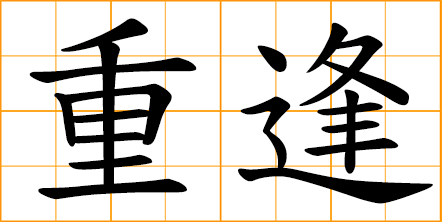 meet again
together again
have a reunion

to repeat
do something again
or more than once

plead repeatedly
urge again and again

to recycle
use again
convert into reusable material

become young again
recover one's youthful vigor


steeled over and over again
severe training and hammering