Traditional and classic Chinese calligraphic symbols, words, idioms and proverbs for your art design. Created by
Andres Leo
since 2001.

Search Chinese symbols/words through this site:


List of all related Chinese words in English keywords:


If you could not find any Chinese words/phrases for your art design
Please contact with Andres Leo, he will try his best to translate and create a proper version for you.
The standard version is PNG transparent background format, with serval calligraphic fonts for art design.
The special service fee is $10 for one phrase, Please contact Andres Leo: taigoan@gmail.com
---
positive
full of hope and confidence;
certain and without any doubt; constructive, optimistic, or confident;
a desirable or constructive quality or attribute;
of a number or amount more than zero
see another keyword links:
full

positive, correct
upright, straight
main, the right side

positive
optimistic
constructive
the right side

to approve
to accredit
positive strokes
give credit to someone

active
positive
enthusiastic
constructive

promising
act positively
showing signs of future success
capable of accomplishing things

explicit
categorical
unequivocal
clear and exact
clear and definite
decided and positive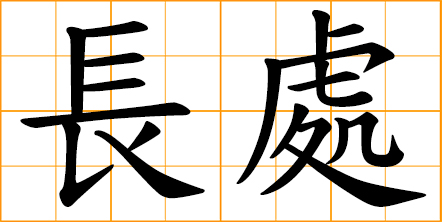 strong ability
good aspects
desirable quality
positive characteristic

good news
something that is positive,
encouraging, uplifting, desirable

Evil can never prevail over good.
Heresy cannot overthrow the truth.
Good will always prevail over evil.
Upright need not fear the crooked.
Virtuous shall eventually vanquish the evil.

positive, good