Traditional and classic Chinese calligraphic symbols, words, idioms and proverbs for your art design. Created by
Andres Leo
since 2001.

Search Chinese symbols/words through this site:


List of all related Chinese words in English keywords:


If you could not find any Chinese words/phrases for your art design
Please contact with Andres Leo, he will try his best to translate and create a proper version for you.
The standard version is PNG transparent background format, with serval calligraphic fonts for art design.
The special service fee is $10 for one phrase, Please contact Andres Leo: taigoan@gmail.com
---
question
a sentence worded or expressed so as to elicit information;
a matter requiring resolution or discussion;
ask someone questions
see another keyword links:
question (1-character Chinese symbols)

dialogue
Q & A
questions and answers

title
topic
subject
exercise problems
examination questions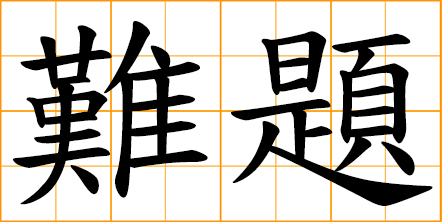 tough problem
difficult question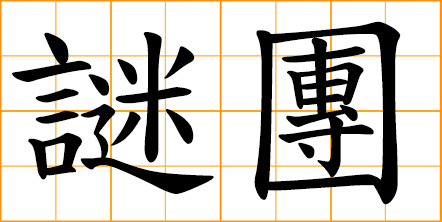 enigma
mystery
conundrum
abstruse situation
puzzling occurrence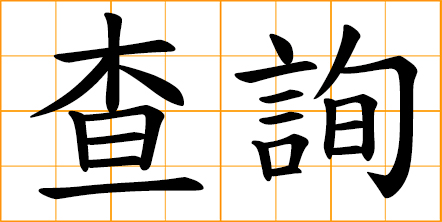 inquire about
seek information by questioning

what?

why?
what for
how come
why is it that
for what reason

why not
why don't
why doesn't
why not to do something