Traditional and classic Chinese calligraphic symbols, words, idioms and proverbs for your art design. Created by
Andres Leo
since 2001.

Search Chinese symbols/words through this site:


List of all related Chinese words in English keywords:


If you could not find any Chinese words/phrases for your art design
Please contact with Andres Leo, he will try his best to translate and create a proper version for you.
The standard version is PNG transparent background format, with serval calligraphic fonts for art design.
The special service fee is $10 for one phrase, Please contact Andres Leo: taigoan@gmail.com
---
timing
a particular point or period of time when something happens;
the choice, judgement, or control of when something should be done
see another keyword links:
time (check multi-character Chinese words)
time (Chinese idioms)

timing, opportune
chance, opportunity

timing
chance
opportunity
opportune moment
suitable and right time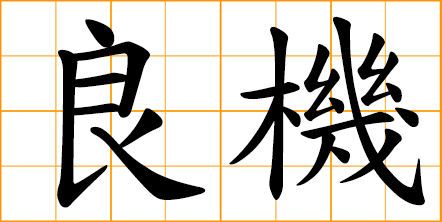 good chance
golden opportunity
an excellent chance to do or get something.

turning point
great chance
right opportunity
favorable juncture
critical point of time

good chance
turning point
a favorable turn
(from bad to good)

take prompt action
make a prompt decision
decide promptly and opportunely
prompt decision at the right moment

any time
at all times
whenever necessary
as the occasion demands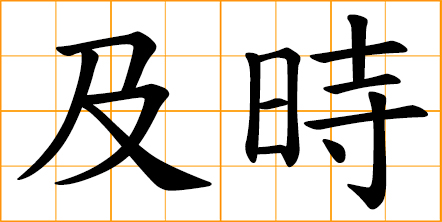 timely
in time
promptly
without delay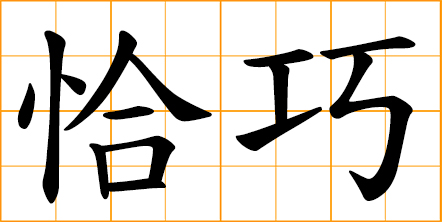 fortuitously
coincidence
chance upon
coinciding luckily
just at the time of